9:17pm: 
9:05pm: I'm going to call it a liveblogging night soon. However, I'll be up for awhile watching these VA House races come in. Unbelievably, the Democrats have a chance to take the House back–17 seat swing. This is something that no one thought at all possible. The good night for the Democrats was assumed to be between 5-7 seats. This blew it out of the water. Virginia's state districts are gerrymandered to all hell. But, the wave tonight has been so strong, that its overwhelming even that rigging. This should scare the hell out of Republicans in close districts who don't even have that gerrymandered wall of protection.
8:45pm:  There is only so many times you can do this kinda thing (1,154?) before some of his supporters just pause and say, "Really?"…or maybe not…who knows. But here's the obligatory Trump pretending that the thing he touched didn't turn to garbage:
8:34pm: Remember that ballot initiative in Maine to expand Medicaid? It looks to be winning, though close. Yet, the trends based on where the early vote is coming from suggest it has a good chance of passing. This would be the first time ever that the people of a state overruled their Republican governor and accepted the expansion.
8:26pm: A general implication of tonight's results (though the final win margins will affect things), from 538:
Does this kind of result push a few more Republicans in swing districts to retire? That makes holding the House harder for GOP. Incumbents are almost always more likely to win in a tough district. Right now, we are seeing a lot of GOP retirements in the House, but many of them are members who are about to lose their chairmanships because of term limits or members who may just be ready to move on. They are in safe districts. Dems have to hope tonight leads to a few more GOP House members who live in competitive districts deciding to retire.
8:22pm: The next focus should be on the VA House of Delegate races. These are the races that most pundits argue are the best predictor of how things are trending for the 2018 Congressional races. So far, there are already a few seats that he Ds have swung in the state. It may be around 5…or if it gets up to 10 it'll be a huge Democrat night. We'll see…
8:16pm: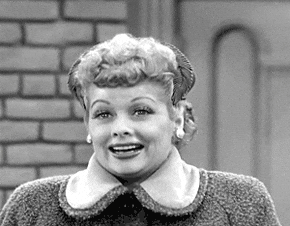 8:15pm: That's it. It's being called for Northam now…he'll likely bring all other Ds on the ticket as well (though they will be closer)!
8:08pm: This summarizes what we are seeing so far (though the networks haven't officially called it for Northam yet)…
8:07pm: This was not at all something we expected going into today:
8pm: As polls close in New Jersey, all networks are immediately calling it for Democrat Phil Murphy. This shouldn't be just brushed off. Four years ago a Republican won with race by 22%.
7:58pm: This is an anti-Trump election in Virginia. Northam is winning in blue areas…running ahead of Hillary's (winning) total by over 7% in most areas.
7:55pm: Wow. Perhaps the most outspoken social conservative Delegate in Virginia, Bob Marshall, is currently losing by nearly 6% to Danica Roam. If elected, she would be the first transgender state representative in history. Nearly 85% of the vote is already in.
7:44pm: With half of Loudoun County reporting, Gillespie is down 18%. He needed to keep that close to win. It looks like a weak "Trump" turnout is going to decide things. Gillespie is winning by the margins he needs in rural areas, but the raw figures are too low. And that's in combo of being clobbered more than usual in blue areas.
7:41pm: To brighten the hearts of Northam supporters (including me). Its undeniable that all early results are great news for him (*exhale*):
7:38pm: The most interesting takeaway from the numbers that are officially being  reported in VA so far:
Gillespie is dominating in rural, Trump areas. BUT, he's getting destroyed in non-Trump areas where he did not expect to win, but at least wanted to keep it close. In other words, the Trump base seems to be steady but not as big in numbers as the anti-Trump outrage. Or said another way, as was reflected in the exit polls, more people are specifically voting against Trump than for Trump in Virginia.
But its all very very early. I could eat my words.
7:27pm: I forgot about the absurdity of  TV election night coverage. By watching, I've just learned that based on the votes in so far, Ed Gillespie is doing exactly what he needs to do to win in rural VA. I then learned that Ralph Northam is doing exactly what he needs to do in NoVA to win. So….they'll tie?
7:21pm: From 538…
It's very early, but I'm looking at three counties where Trump did well and have some very early results. If we use the 2016 presidential election as a baseline, Northam is doing well enough in those three counties to win statewide. But let's wait for more results
7:20pm: Harry Enten, a whiz kid at 538, took the exit poll data and did some math. His rough determination is a prediction that Northam looks to be up by about 5 points. Gillespie won men by 8% but Northam won women by 19%
7:17pm: Exit polls cannot be relied on that much. BUT, I just caught that some exit polls suggest that Northam beat Gillespie 62-36 among voters who decided in the last week. If true, that's fantastic news for the D. In close races, those with the last few days momentum often week (Trump did just that to squeak out his victory last November)
7:12pm: To keep things in perspective, the Democrats potentially cruising to a big win in New Jersey shouldn't be ignored. That is not always a gimme. A Republican won that race the last two cycles. The last time the Democrats won Governor's races in NJ and VA on the same day was in 2005, the year before the big Dem sweep that gave them control of both houses of Congress.
7pm: Polls are now closed, but those in line right now will still be able to vote. Here's one close turnout observer's prediction. He is calling Northam winning by 90,000 votes. (McAuliffe won in 2013 by 2.5%, which was about 55,000 votes back then).
6:58pm: GOP in Virginia still confident that Gillespie can pull it out, because rural turnout may have increased just as much as in NoVA (I've heard 120% increase in some rural areas). Almost all of the turnout rates we've heard are from blue parts of the state. The red areas are still somewhat a mystery…so its all up in the air. Eeeeeek.
6:46pm: No matter what happens tonight, it does not guarantee anything for 2018. House races in VA and local races in other states are likely the best indicator of how generic party affiliation may affect the next federal election. They are a lot more predictive than if Gillespie squeaks out a win by 1-2 or if Northam does. The VA Gov's race has gotten all the attention, but that's just because the polls showed it to be close and its the "biggest" office. In other words, if things go sour around 9pm, don't panic. This is just the beginning. If you survived the slow burning hell that was last November's election night,  this is nothing.
6:40pm: Another sobering reminder and polls almost close and more information starts sputtering out. If last year taught us anything, its that nothing matters until the official results are tabbed.
6:24pm: Good reminder…
https://twitter.com/wyethwire/status/928031998819565570
6:20pm: Another key exit poll question that would seem encouraging for Northam. Of actual voters, just under 40% identified as Democrats, just over 30% identified as Republicans.
6pm: Polls close in 1 hour. Also, I'm not sure what this suggests…
5:49pm: Fairfax County had 325,000 votes in at 5pm (2 hours left). In 2013, they had 306,000 total. The raw votes in this largest county will obviously be significantly higher than the last governor's race. Though we don't yet know how much is due to simply a larger population versus  higher turnout percentage.
5:45pm: As a comparison, the actual voters in New Jersey today disapprove of Trump 66% – 32%
5:40pm: Caution…
5:30pm:  The actual voters in the Virginia election today disapprove of Trump, 55% to 43%. However, many moderate Republican voters in NoVA and elsewhere may be tempted to cast a Gillespie ballot, even though they despise Trump.
5:27pm: More VA exit poll questions.
Reason for voting:
To support Trump – 16%
To oppose Trump – 32%
Trump wasn't factor – 48%
Northam has to like those numbers from actual voters. Though it's not a guarantee of anything. As a note of caution, all exit poll data can be very misleading. You can read many things into each question and cherry pick questions that suggest a result you like.
5:25pm: New Jersey's exit poll data also give us an idea of how that one is headed. They essentially show what you'd expect. That Democrat Phil Murphy seems to be cruising. Republican Kim Guadagno is too closely tied to outgoing Gov. Chris Christie who had completely dismal approval numbers.
5:20pm:  Other exit poll stuff…
Good for Northam: McAuliffe's approval rating is solid among voters (53% – 43%)
Bad for Northam: Most voters wanted to keep Confederate monuments (60%…though unclear how much voters identified Northam as wanting to take them down)
5:18pm: Exit polls specifics are coming soon. These are answers given by actual voters. Pollsters are always trying to determine "likely"  voters. Exit polls are perfect on that score, because the samples are the voters. Stuff I've seen so far that will affect things in VA..
*More college graduates voting than 2016
*Less white non-college graduates voting than 20167
This is Good for Northam
5:03pm – A little less than 2 hours until polls close in VA. The main question now is whether there is strong after-work voting to push the turnout above 2013, or if things are just so-so and the turnout rate mirrors 2013.
4:21pm: I just noticed that the "millenial" votes below are for election day only (both this year and in 2013). Considering absentee voting was significantly up this year, there is a good chance the turnout comparisons are even more optimistic for this year.
4:18pm: I'm not sure the exact accuracy of this (there were glitches earlier in the day), but here's the 4pm update of the vote in key "millenial" precincts this year, as compared to last governor's race. Note that a few are already over the previous vote. For example, if I'm reading this correctly, this precinct at VCU in Richmond already has 717 more votes than last time (and there was still 3 hours to go). All the others look to have a small enough gap that they could cross the 2013 figures by the time the polls close at 7pm.
County
Precinct(s)
Campus

% Millennial
(age 18-40)

2013 Votes
(Election Day Totals)

Election Day
2017 Votes
(by 12:30pm)

Election Day
2017 Votes
(by 4pm)

Election Day
Total 2017 Votes
(at Polls Close)

Vote Difference from 2013 Turnout
(E-Day Only)
Albemarle
202 – University Hall
UVA
88.04%
1,064
576
1,050
0
-14
Arlington
018 – Park Lane
none
73.12%
1,384
1,087
1,321
0
-63
Fairfax
134 – University

George Mason

96.83%
830
431
867
0
37
Montgomery
503 – Precinct E-3 and
603 – Precinct F-3
Virginia Tech
99.27%
705
341
701
0
-4
Norfolk (City)
403 – Brambleton
Norfolk State
64.08%
290
140
196
0
-94
Richmond (City)

206 – Two Hundred Six and
214 – Two Hundred Fourteen

VCU
80.37%
944
1,003
1,661
0
717
Radford (City)
001 – East Precinct
Radford
62.47%
845
574
893
0
48

Williamsburg (City)

002 – Matoaka

William & Mary

68.82%
2,217
1,127
1,840
0
-377
4:11pm: If you're finishing up your last hour at work by browsing random things, you can kill ten minutes by checking out this New Yorker article that sums up this VA race nicely…
The race in Virginia has been a study in a specific form of political anxiety. […] [T]he surprise of Election Day, 2016, has left behind a vapor of uncertainty—perhaps (if you are technical) the electorate will be whiter and older than pollsters have assumed, or perhaps (if you are less so) Trump has unearthed grievances in the electorate that do not express themselves except in the anonymity of the voting booth. […] Plenty of tangible things are at stake in the Virginia election: whether Virginia's Medicaid rolls will be slashed, which party will control the redistricting process after the 2020 census. But there is the intangible one, still unresolved, of whether Trump and Bannon uncovered something new and lasting in American politics, or whether politicians in both parties have been spooked by a ghost.
3:59pm: This group is trying to attract younger voters to the polls at Virginia Tech with a petting zoo.
Part of me: has it really come to this?
Another part of me: baby goats are always the right answer
3:46pm: Reminder: Fairfax Co. is the largest in the state by far (2x more populous than second place). Turnout here is critical for Northam.
3:44pm: More of these…
3:41pm: I'll keep the turnout figures coming, because that's really the main "news" to report right now. FYI: Falls Church is a deep blue place in Fairfax Co.
3:36pm: Remember, these are overall total percentages (48% total), so they can only go up from here. This is at 3pm, polls close at 7pm. Arlington is Northam territory…
3:34pm: As you hear more about the turnout numbers in each county, keep in mind the trends from past years. The overall turnout four years ago, when Terry McAuliffe-D was elected was 43%. Ideally, if figures come in higher than that, it's good news for Northam; lower would be good news for Gillespie. It is more important to consider the turnout in individual counties as opposed to the overall figure. But, when the final county numbers come in, if you start seeing rates of 47% or higher in certain areas, that likely means those areas are over performing.
2:47pm: 
2:38pm: There are a lot of these going around today…
https://twitter.com/lauraolin/status/927953891362332673
2:18pm: I don't like to nitpick on silly mistakes. But this is too funny (and there can only be so many updates on the weather). After tweeting multiple times that the election was tomorrow, Don Jr. corrected himself and just sent this out. Tody! Lesson: if you are sending something out that you cannot later edit…pause, take a breath, and review before submitting.
https://twitter.com/DonaldJTrumpJr/status/927975340173135873
2:15pm: Democrats ran many more candidates in open General Assembly seats this election. Early turnout trends suggest the biggest bumps in those districts where there candidates previously ran unopposed. In other words, the candidate surge down ballot is likely helping the top of the ticket races. This could support the argument that Democrats need to "Run Everywhere" in upcoming elections, even in places where they are very likely to lose. That's the chatter right now, anyway. It all may change when final numbers come in and there is less speculation.
2:07pm: Let's hope this means those final two hours see a surge in after-work voting…
1:59pm:  This election marks the first time that many former felons who have served their time will be allowed to vote in Virginia. The state is one of 4 in the country where a felony means you lose voting rights for the rest of your life. Governor Terry McAuliffe issued a blanket order changing that, but Republicans successfully sued to block the order. The Governor's office then started handing back voting rights individually to those who had completed their sentence and parole (instead of issuing a blanket order). All told, around 142,000 felons had their rights restored, and about 42,000 were registered to vote in this election.
NOTE: More than half of those who re-gained the right to vote are African American. Amazingly, 1 in 5 black Virginians are barred from voting because of their criminal record.
1:49pm: More turnout stuff and whatnot. It may or may not mean anything. If you are a Northam supporter and want to believe it means that Ds are turning out hot. Do it. Whatever calms the nerves. 🙂
1:38pm: It's been raining most of the morning here in Winchester, VA. But, as this points out, rain is usually the biggest factor in rural areas where precincts are not walkable. Research is torn on this. Some show that rain is clearly factor. And others show that rain is not as much of a factor in competitive races. Though, I will say it looks ominous that the clouds seems to snake from Richmond to Charlottesville to NoVA—all of Northam's strongholds.
1:25pm: We're not doing too shabby…
1:14pm: With all talk about turnout in NoVA, some Republicans are suggesting things are more complicated. There is reason to think that Gillespie will outperform Trump & Cuchinelli, particularly in some fiscally conservative parts of NoVA. His lobbyist, DC-insider cred is not a liability in those areas filled with government contractors. Of course, he ran full on Trumpian during the campaign, but his reputation may help him. It may come down to whether small gains in NoVA (though he'll still lose there overall) are able to off-set potential decreases in support in the traditionally red areas of rural Virginia from less enthusiasm (though he'll still win there overall).
1:05pm: Here's a fascinating look at young voter turnout numbers. It's updated throughout the day, with first numbers added a half hour ago…Millennial Indicator Precincts.
12:40pm: More turnout updates. Take with a grain of salt… (for those not familiar with VA: Alexandria/Arlington/NoVA/Fairfax/ are liberal population centers).
12:35pm:
12:15pm:  Hourly reminder to avoid late night panic. Four years ago, Republican Ken Cuccinelli lead by 2.5% with 76% of the vote reported. He ended up losing to Democrat McAuliffe by 2.5%. The last quarter of the vote that comes in is likely to be significantly Democratic.
12:11pm: This is real. The President's son has twice now tweeted about voting…tomorrow (the day after the election). Good lord.
12:05pm: If you follow just one Virginia House of Delegates race tonight. Make it this one…
The most sensational race is unfolding in the 13th District, based in some of Northern Virginia's most rapidly diversifying outer suburbs. Republican Del. Robert Marshall, a 25-year incumbent and an outspoken social conservative, faces well-funded Democrat Danica Roem, a local journalist and transgender woman. Marshall has refused to acknowledge Roem as a female.
12:00pm: We made it to the afternoon! Those not in a voting state today are likely most interested in the results to see which way the winds are blowing for 2018 Congressional races. The VA governor's race is gobbling attention, but a better indicator is likely the VA General Assembly. That's because they are based less on personality and more on general party swings…
Virginia's delegate races have often foreshadowed midterm results: In 2009, the GOP's six-seat gain took Democrats by surprise and presaged Republicans picking up the House in 2010.

This year, if Democrats pick up fewer than five GOP-held seats, Republicans would probably take it as a relief. If Democrats pick up between five and 10 seats, it would confirm the House is in play. If Democrats surprise and gain 10 or more seats, it would be a sign they are probably on track to take back the House next year.
11:48am: Some things never change. On the odd chance that you get this call, ignore it.
11:40am: Whatever happens, it won't be a money thing. Northam and Gillespie spent about the same on the race, about $19 million each.
11:25am: Note of caution for Northam supporters. Don't panic early. The largest population centers (and biggest pool of votes for Northam), almost always report their results last. It is likely that Gillespie will look like he's winning in returns for most of the night. Last year, Trump appeared ahead for hours after returns came in. BUT, Hillary ended up winning Virginia by 5%. Drama drama drama.
11:10am: To ensure the pessimists have their due, here is a scary (for Democrats) point made yesterday about how the polls have overestimated Democratic support on election day in years past. If these trends carry over to this year, Gillespie would win.
11:05am: We are getting first real turnout claims now. Twitter is aflutter with suggestions of very strong turnout in Northern Virginia areas (particularly Fairfax). That would obviously be good news for Northam. However, take ten deep breaths before letting it soak in. News of "record turnout" are made virtually every year, and it often evens out by the end.
11am:  Why is there such variation between polls? For one, statistically, there is always a margin of error. Methodologically, most of it triggers on what samples the pollster is using. They could be pulling in "registered" voters (many of whom don't vote) or  "likely" voters. Likely voters are obviously a better pool, but determining who is a likely voter is not an exact science. Each pollster looks at different data and makes different choices to decide who is likely to vote. They then only call those people. When calling, they also ask the person directly how likely they are to vote. It's all combined into some secret sauce to yield the final results.
Here is a good analysis of it…
This suggests that Northam's supporters are more motivated to vote.

But among voters who say they voted in the last election for governor in 2013, Northam's margin is just plus-two on the telephone poll, plus-four on the online survey. This suggests that Gillespie has an edge among habitual voters who are likely to vote in a low-turnout contest.
In other words, Northam have more supporters who say that they will vote today. BUT, when looking only at past voting history, Gillespie draws to almost a tie. It all may hinge on whether the people who claim to support for Northam actually get to the polls. 
10:25am: Probably more important than primary figures (but much harder to analyze) are the early/absentee votes. Here's what we know:
There was a surge in early voting in Virginia this election. For example, Fairfax County (by far the most populous in the state) had 41,751 early votes this year. Four years ago they only had 25,659. That is a huge jump. There are similar increases in counties throughout the state.
We don't know who those early votes are for. But, we can get an idea of who is being helped most by them depending on which parts of the state are seeing the largest early voting jump. Northam is expected to do well in all urban and suburban areas: NoVa, Richmond, etc.
It seems like those suburban and urban areas (like Fairfax) are showing the biggest jump in early voting.  That would suggest that Northam is benefiting most. The idea is that the enthusiasm for early voting will also carry over into more enthusiasm in those same areas for voting on election day itself.
In short, if you wanted to read any tea leaves from the total absentee votes, then it bodes well for Northam. HOWEVER, this sort of early voting analysis is often wrong, and it definitely should not be taken as a strong predictor.
10:10am: Early on election day, most prognostication is based on random old numbers. Polls are obviously the big one. But there are other things to look at. Consider the primary election figures. This can be a gauge for the enthusiasm for each side. The takeaway from the June primary was that Democrats were significantly more enthused than Republicans.
Democratic turnout in that primary was 170% higher than in the previous election. Also, many more Democrats turned out versus Republicans — 543,000 vs. 366,000. Both races were contested, and the Republican race was actually much closer (which should have increased turnout). In other words, coming out of June, it seemed like the Democratic base was much more eager to cast ballots. If that carries over today, then Northam should clearly win.
9:25am: Yesterday, 538 released the best article yet summarizing the numbers side of the VA race. It includes a county by county analysis to follow along as results come in to see how Gillespie is performing as compared to previous candidates. That will be the best indicator of the state of things as the night goes on.
9:05am: The state of the VA Governor's race on election day. Five final polls were released yesterday, here are the results: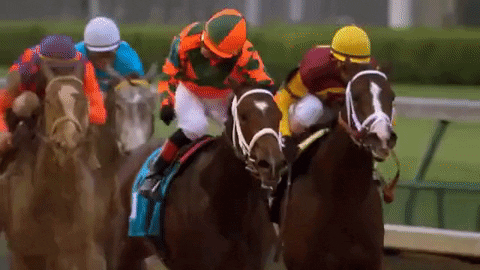 8:30am: Most of this live-blog will be about the horse-race…who seems to be winning and losing at any given moment. I admit that is kind of grotesque, because there are very real issues and ideas that will affect actual lives depending on the results. That is what matters, not the adrenaline rush of your side being up or down. But with that disclaimer aside, I'll be ranting about whose up or down.
7:55am: Most talk has been about the Virginia Governor's race. Yet, there's a lot more for political nerds to pay attention to. They all matter locally, but the trends tonight will impact the entire country:
New Jersey Governor – The Democrat is expected to win, but by how much?
Virginia General Assembly – The Republicans are one seat away from a veto-proof majority in Senate, and have a stranglehold on House. Can the Democrats flip some seats? Will that be mirrored in other states in 2018?
Utah Special Senate Election – Can a third party gain momentum? Unhappy moderates in Utah formed a 3rd party "United Utah," and are running a candidate to replace retiring Republican Jason Chaffetz. The Republican will win the seat, but how much support will this new group have? Remember, a shocking 23% of Utah residents voted for 3rd party candidate Evan McMullin in the presidential election.
Maine Healthcare Expansion Ballot Initiative – Maine's governor has vetoed Medicaid expansion five times. But now the people have a chance to vote to override him. No state has
taken advantage of the Medicaid expansion option in the Affordable Care Act via ballot initiative. This is the first test.  In other words, when the public has the option to vote directly on ACA expansion, how does it go?
Control of Washington State Senate – State governments typically make more decisions that affect people's lives than the federal government. In Washington state, a single special election today will decide which party controls the Senate. Like all of today's races, it will also be used as an omen to determine which party has the advantage going into the 2018 election.
7:15am: Rick Gates–recently arrested in the Mueller probe for, among other things, Conspiracy Against the United States–was granted temporary release from house arrest so that he could go vote….for Republican Ed Gillespie.  There is really no excuse to sit this out. Just do it. 
7am: Voted. Whew. That is a load off. My work for the day is mostly done. Fellow Virginians, please do the same. I promise, you'll feel like a stack of bricks has been lifted from your straining back and the clouds will begin to part as a ray of sunny warmth bathes your face. Reminder: You must present an ID to vote. Many different IDs work, AND you can still use them a year after they are expired. Curious about your polling place? Look HERE.