Goodnight!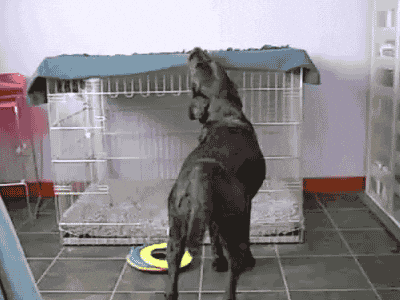 ---
*12:42 – I'm fading fast. Was hoping to get more concrete information on WI governor's race and AZ Senate before calling it a night, but I might not be able to hold off.
If you stick around, look at those two, the NV Senate race and the CA Houses. Be warned CA House races often take days to finalize, so you might not get anything tonight.
A million thanks to everyone who glanced at this a bit. No matter what, we stumbling through hour after of grueling democracy tonight.  Cheers!
---
*12:36pm – Citizens in Idaho, Utah, and Nebraska have voted to approve Medicaid expansion in their states (while simultaneously voting for elected officials who oppose said expansion).
---
*12:33pm – World's worst congressman Steve King hangs on. Shucks. Maybe next time.
---
*12:17pm – Ds flipped control of 5 GOP-held state chambers: – NH House – NH Senate – MN House – NY Senate – CO Senate
---
*12:12pm – WI governor is basically a tie now. Some looking at the few outstanding votes believe Walker has a teeny tiny edge. Ugh.
---
*12:05pm – Right now the NYT Upshot projects a D gain of +34 seats. FiveThirtyEight currently has the same projection as +34.
Here are the predictions I posted at 1pm this afternoon:
FiveThirtyEight: D+39

Crystal Ball: D+34

RealClearPolitics: D+27

Decision Desk HQ: D+38
---
*12:03pm – A Senate update. The FL race has technically not been called, because there is an outside chance of Nelson (D) sneak in and crosses Scott (R), though unlikely. AZ is very very tight. NV is the remaining open seat where Ds are hoping to stop the bleeding. Best case for Ds, realistically, they win AZ and NV and Rs only gain 2. That will have big implications for 2020, and their potential to re-take the Senate when the map is more in their favor and they have a turnout boost with the Presidential election.
---
*11:55pm – There will be a lot of analysis later, but there have been D gains in many statehouse races. The NY state Senate flipped to D Control. The NH State and House both flipped to Ds.
---
*11:49pm – As I browse social media tonight the main takeaway I'm seeing is that almost everyone, of all political persuasions, is upset at something. Both sides seem to be a bit bummed. Fitting, considering the state of our divided nation. But still feels odd.
---
*11:45pm – 67% of the vote in and Steve King has inched ahead in IA-4. Groan.
---
*11:45pm – 80% of the vote in, and its basically a tie in the WI governor's race.
---
*11:39pm – FiveThirtyEight currently pegs the Ds as gaining 33 seats in the House. But I think that final number could be anywhere from 30-40.
---
*11:34pm – From what I'm seeing, the best guesses are that the Ds will have won the overall House vote by about 9%. The FiveThirtyEight final on the generic ballot was, I think 8.7%
---
*11:28pm – It will take a long time to parse through all the details tonight. But there will be a lot of random changes that cumulatively will have a big impact in future races (2020). These won't make headlines today, but they are an improvement from yesterday. For example,
---
*11:23pm – With 47.8% of the vote in, the world's worst congressman, Steve King, is currently trailing JD Scholten 51.5%-46%. I've heard that the outstanding vote is still favorable to King, so he'll likely pull it out. But considering the ruby red nature of this district, it's encouraging that it's even an open question.
---
*11:18pm – Implications:
*11:14pm – Rodney Davis has inched back again in his central IL district. He's up by 2% with 91% in. It looks like he'll hold on. The CU students gave it a good run, but doesn't look like it will be enough in this district.
---
11:11pm – This is going to be an odd one, I think, with both sides tomorrow thinking that things weren't so bad.
Some Ds may be disappointed that it wasn't as big a sweep. But, overall there will be a split in Congress and the Ds will have made gain in Governorships and statehouses. They're in a much better place that they were in before. The Rs will like their jump in the Senate and holding on to some big governor's races.
---
*11:03pm – With 67% of the vote in, two time incumbent govenor Scott Walker (R) of Wisconsin is down by 1.7%
---
*10:55pm – McCaskill (D) looks to be in trouble in MO. She's down big with 64% in. There is an outside chance that all the outstanding votes can help her, but it's a longshot at this point. The Rs could be poised to pick up 4-5 Senate seats in the end. Ds will hope to slow the damage by squeaking out a win in AZ and NV.
---
*10:51pm – Interestingly, most ballot measures that I'm looking at are set to pass: minimum wage increase, marijuana legalization, felony voting rights restoration. All of these are policies mostly supported by Ds, interestingly enough.
These types of D policies are typically more popular among the electorate, but the tribal nature of partisianship means many voters oddly voted FOR Medicaid expansion, legal marijuana, and then the R candidate (who doesn't support those things).
---
*10:48pm – David Brat (R) the incumbent Tea Partier who always got under my skin looks to have lost his race in his central Virginia district. Well done folks.
---
*10:44pm – Yesterday I mention that there was some speculation about whether the best chances for D pickups were Romney-Clinton districts (suburbs) or Obama-Trump district (union blue areas). Tonight that has been very definitely answered. Ds are doing very well in all districts that Clinton won. They are winning less in rural areas that Obama once won. This is more another reminder that the parties are very much re-aligning. These are going to be trends that will stick with us for awhile. Republicans are going to have a hard time winning anywhere in the suburbs for the foreseeable future, and vice versa for Dems in rural areas.
---
10:43pm – 60% of the vote in Wisconsin, the D, Evers is beating Scott Walker by 1.5%
---
*10:38pm – 55% of the vote in, and the R, McSally has taken the lead in AZ Senate by 1%
---
*10:35pm – All of these wins will have big ramifications down the road, i.e.
---
*10:31pm – Beto will lose TX, but he certainly made a decent race of it, something that not many would have predicted possible in Texas. In fact, many talking heads guessed that his best path may be to lose, by a little, and then position himself for a presidential run in 2020. It would be harder for him to do that if he had one. But he's clearly the biggest political celebrity to emerge this cycle.
---
*10:30pm – The Rs will control the Senate, as expected. But not they are trying to keep the total seats closer. A big part of that is AZ. With 53% of the vote in, Sinema (D) is leading McSally by .5%. Razor close.
---
*10:27pm – We don't have any real results yet in Iowa-4 (awful Steve King's district). Considering how the night is going, I'd bet he holds on comfortably. But there is still time to dream.
---
*10:25pm – Perhaps the biggest upset of the night so far, a D is looking like she might wein Oklahoma-5. Up by 1.5% with 90% in. This reace was not on the radar, labeled a Likely R.
---
*10:22pm – They haven't been called yet, but the Ds are holding on in VA. That means of the 4 potential flips to the Ds in the state, they could be looking at getting 3 of them. Before the day started, they would have been happy with that, I think.
---
*10:18pm – In Illinois, it looks like all of the vulnerable Rs are currently behind (except Bost in So. IL, but he seemed in a strong position from the start). Even the central IL district that is home to the University of IL may finally have enough power to swing the seat to the Ds. (When I was student there, it wasn't ever that competitive).
---
*10:16pm – Potential surprise in a red Oklahoma, OK-5. With 80% in, the D, Kendra Horn is up by a few thousand votes. This is a district that Trump won by 14 points. It would be an unexpected flip to the Ds.
---
*10:13pm – In the two razor tight races still not called in Virginia. It looks like Luria (D) and SPangberger (D) are both ever so slightly still ahead of their R incumbents. A few thousand votes each with about 96% of the vote in. Both of these would be flips.
---
*10:11pm – Also, while making a good run at it, Beto is going to fall a little short in TX
---
*10:11pm – Not a surprise, but Heitkamp (D) will lose in ND. She was was most at risk D of the cycle.
---
*10:08pm – FiveThirtyEight now gives the Ds a 99.9% chance of taking control of the House.
---
*10:05pm – Winchester folks. If you haven't seen, it looks like Ds are set to win 2 of the 3 City Council races. Herbstritt won handily in Ward 3, and Judy McKiernan (in a surprise to me), looks to have won in Ward 4 by 3 votes. 3 votes! This will flip the City Council from 6-2 R majority to a 4-4 tie with the tiebreaking vote to D mayor David Smith.
---
*10:01pm – With 33% of the vote in in Kansas (red Kansas), Kelly (D) is up by 12%. If Kelly takes this race by any amount, it should be considered a solid win.
---
*9:59pm – Still a lot of important/close races left. The Governor's race in WI is neck and neck. The Ds would love to take out long-time incumbent Scott Walker. They Ds look to take the governorship in MI as well. These will be critical for a 2020 Presidential race.
---
*9:56pm – The D pick up seats are now coming in, too many to keep track of, but they'll continue as vote total inch up. Upwards of 9+ flips could happen in CA alone.
---
*9:50pm – Incumbent R in FL, Curbelo conceded. This was a race that the Rs thought they might keep because of Curbelo's unique connection but the D trend in the area was too much.
---
*9:46pm – Should not underestimate the Democrats likely flipping the House tonight. Even if its close, by a few seats, this has HUGE ramifications for the policies that can/cannot be passed in the next two years.
These results are showing that 2020 will be a dogfight. BUT, as in 2016,the popular vote is still tilting a bit toward the Ds. That is why we are making gains here (not as big as dreamed, but likely enough). There will be gains in Governor's races as well, and some lower ballot races.
If the current trends hold, this is decent progress for the Ds. Far from a sweep, but not a repeat of 2016.
---
*9:43pm – Still a lot of races left, BUT most networks believe that the Democrats will take control of the House when this is over.
---
*9:35pm – IL folks, there are still several seats where Ds are ahead in the state with potential flips. Incumbent Rs Roskam, Hultren, and Davis are currently all trailing to their D challengers.
---
*9:32pm – Something that will be HUGE in 2020 presidential race: Florida is going to restore voting rights to 1.4 million citizens. Consider how razor thin these FL races are (and have been for years). This could tip the balance. It may be frustrating to see the Rs squeak this out this time, BUT this could be the last gasp for awhile.
---
*9:28pm – You are probably watching this, but with 70% in, O'Rourke is still up in TX. Thought I don't think he pulls it out.
---
*9:25pm – This is one of those elections that can be infuriating or encouraging, depending on where you look. At this exact moment, it is still better than 50% odds that Ds flip enough seats to take the House. Far from certain, but it's about 55%.
---
*9:21pm – Two more seats in VA have the chance to flip. Razor thin, but Luria (R) is up by 1.5% with 91% in (Eastern Shore/VA Beach); Spangburger is up by .2% (550 votes) with 92% in. Fingers crossed.
---
*9:19pm – News in suburban races out west seem to be solid for Ds. Incumbent Coffman (R) looks be be in touble in CO.
---
*9:14pm – Right now there is widespread concern about the results so far. I know a lot of us have the ache in the gut. BUT, what we're seeing right now, mostly, is that R voters in 2016 are still mostly R voters in 2018.
No matter what, we remain a very very divided nation, nearly right in half. For all the prognostications, this is to be expected.
All eyes should be on whether or not the Ds can get to 23 House flips. It would be wonderful if they do, to help with the accountability over the next two years. But it all hinges on a handful of races that themselves will be decided by 1-2% points.
---
*9:10pm – Manchin (D) will keep seat in deep red WV, however. He's a saavy one.
---
*9:09pm – Blackburn (R) already called as winner in TN. Following the trend. Rs are going to pick up a few Senate seats tonight I guess. At least 2, probably 3, maybe 4.
---
*9:03pm – Elections are exhausting. Oy. Overall, the trend tonight is turnout up everywhere and voters from both parties showed up in larger amounts. This is leading to Rs doing well in red states, and winning most close electsins in red districts. Ds are flipping seats that have trended blue in recent years, but the big question now is will it be enough to flip the 23 seats to take the house. That's really up in the air right now.
---
*8:55pm – Also, another VA race, VA-2, Lurie (D) is ahead of Taylor (R) by less than 1% with 87% in.
---
*8:53pm – In VA-7, Spanberger (D) ahead of Brat by a few thousand votes with 93% in. This would be a very nice D win if she can hang on.
---
*8:51pm – At this point, you'd rather be the Rs in FL as Rich Scott (R) and Ron DeSantis (R) are up with 93% in
---
*8:49pm – All eyes on Florida. The Rs may squeak out wins there, which would be disappoint, but in line with Rs continuing to win in very close races.
---
*8:48pm – Rs get a Senate flip, as Braun (R) will beat Donnelly in IN
---
*8:42pm – TX is on the board, and Beto is ahead with what is in so far. Do I think that will hold? No. But is there an outside chance it does? Yes.
---
*8:40pm – In Florida, the ballot measure to restore voting rights to those convicted of felonies after serving their sentence looks to be passing. Good news so far.
---
*8:39pm – Damn. It looks like Amy McGrath (D) is going to fall a little short in KY-6.
---
*8:36pm – In a small ray of light, there was a loss for Kim Davis, the high-profile clerk of the small KY county that rose to prominence by refusing to follow the law and give gay couples marriage rights.
---
*8:33pm – So much is going on right now, so it's hard to keep it straight.  FL, as always is closer than the polls suggested.
---
*8:29pm – Incumbent Sessions in TX (R) looks like he's going to lose. Ds needed to win this one to keep this House chances alive.
---
*8:25pm – Overall, I'd say these results indicate that Ds are doing as expected and making strong in suburban areas. But Rs are also extra strong in many rural areas.  I think right now, if I was going to guess, I'm thinking Rs gain 2-3 seats in Senate, Ds end up in upper 20s of seats flipped in House. But that's just a gut reaction. I hope Ds make up some margins.
---
*8:21pm – The Rs are ahead in both the FL Senate and Governor's races. BUT, with the outstanding vote locations, the Ds have a reasonable chance of making up the difference in the finally 10%. But it's no blowout.
---
*8:19pm – This may turn out to be a rough night for Ds in Senate. We dont' know yet, but some exit poll results in AZ are not great fro Sinema (D) in Senate. This is a seat that Ds really wanted to flip. But that's just exit polls, so who knows once the votes start rolling in.
---
*8:15pm – Winchester folks. Kim Herbstritt (D) has beaten Milt McInturff handily (59%-40%). Bill Wiley (R) will beat Teri Merrill 55%-44%).
Taylor (R) vs. McKiernan is nearly tied with 1/2 precincts in.
---
*8:12pm – Illinois, the Governor's race is already called for Pritzker (D)
---
*8:11pm – Rs have a boost here, as Nelson and DeSantis (R) have taken the lead in FL. 85% reporting. It'll all be Miami-Dade and Broward Co.
---
*8:08pm – Now the FL races are nearly tied. Eeek. It's going to come down to the last precincts now.
---
*8:07pm – FL races are tightening. Ds ahead (Gillum and Nelson), but it's not over. 82% of votes in.
---
*8:01pm – Neck and neck in key VA-7 race. 51% in, Spanberger (D) ahead by 1% over incumbent Brat (R)
---
*8:00pm – The GOP will hold onto a stretch race for D in Virginia. Riggleman (R) is going to beat Leslie Cockburn (D) (Olivia Wilde's mother) in VA-5.
---
*7:58pm – For Winchester folks, a few city precincts are in. Right now, it looks like Bill Wiley is in good shape to get re-elected in Wars 1. But Kim Herbstritt is ahead over Milt McInturuff in Ward 3. No results yet in Ward 4. In my predictions earlier, I had Herbstritt as the only D who would probably win.
---
*7:56pm – Barr takes the lead back from McGrath in KY-6
---
*7:54pm – Ds looks good so far in their House races. Rs look good in IN Senate. The IN Senate results may mean that other red states could be OK for Rs? (MO, MT, ND).
---
*7:53pm – Ultra tight in KY-6. Two thirds of the vote in, and McGrath (D) now up by a small 3,000 votes (2.4% lead).
---
*7:46pm – The other swing VA districts are very close. 37% in and Brat (R) is basically tied with Spanberger (D) in VA-7. Ds were not really planning to have a realistic shot at this one.
---
*7:42pm – It's called. Wexton beats Comstock in VA-10. Hoooray. This is my district. Right now she is up by a commanding 16%.
---
*7:41pm – Now that results are flying in. The gut reaction so far, very solid news for Ds in a lot of House races and FL.  Rs have to like their chances in IN, but that's been their only bright spot so far.
---
*7:40pm – 49% of vote in KY-6 — McGrath (D) up 3% (51.4-47.4)
---
*7:39pm – Early OH exit poll results, if extrapolated point to a 1.5% win in the Governor's race for Cordray (D) over DeWine (R).
---
*7:35pm – 50% of vote in VA-10 – Wexton by 57% – 42%. I LOVE this result so far.
---
*7:33pm – 1/3 of the vote in FL. Ds both look reasonable good there so far. But in all of these races, things can still shift.
---
*7:32pm – 42% in, McGrath (D) up 47%-52% in that KY-6 district. Come on Amy!
---
*7:28pm – Shalala (D) looks solid in her southern FL district, FL-27. That was one that Ds needed to win. There was a time when it looked like they might lose it.
---
*7:22pm – Looks like overall this election will set new records for midterm turnout for young voters (18-29) and non-white voters.
They should help swing some districts, but maybe not others. We shall see…
---
*7:19pm – Seminole Co. is a bellweather in FL. Trump won it by 2%. Right now Gillum and Nelson are up by 4%
---
*7:14pm – Early results from FL seem to be decent for the Ds, Gillum and Nelson. Most of this is not based on raw votes but benchmarks on the percentage they are up or down in each area compared to past elections. It's VERY early, but there is slight optimism in FL.
In IN there is less optimism for D, Donnelly.
---
*7:08pm – FL results will be very tight ALL night. And in extra close elections it will be fascinating to see if there is much gap between the Nelson (D) running in the Senate and Gillum (D) for Governor. Most analysis think Gillum has a slightly better chance, but they typically run in lockstep.
---
*7:04pm – The fact that Kaine was called immediately may (or may not) be good news for other Ds in VA.
---
*7:00pm – Tim Kaine projected to win. Yay!
---
*6:58pm – Exit polls in VA-10 (my district): 56% think country is headed in wrong direction. 56% said that Trump was the most important factor in their vote.
---
*6:51pm – Right now: IN looks like a nailbiter. Braun (R) seems to be doing pretty decent. In KY-6, McGrath seems to be looking alright, putting herself in a position to win once the biggest precincts start reporting.
---
*6:42pm – Here are some comparisons for Braun in IN. To me it looks like he is running similar to Romney in 2012 but behind Trump. Romney did win IN, however. So it seems like Braun is doing well enough to win. The difference will be if Donnelly can make up the difference in areas where Ds do well. It'll be super close.
---
*6:35pm – If you are watching IN Senate results, the R challenger Braun will likely be leading most of the night.  If Donnelly is able to hold on, he'll likely make up the difference in the very last precincts that return polls.
---
*6:31pm – Exit polls indicate IN is going to be ultra-tight. It's a tough haul for Donnelly (D), because Trump won the state by 20%.
---
*6:21pm – Final predictions from the guru in Nevada is that Rs still have a chance to win those races, based on early vote and election day turnout, things are slightly tilting toward Ds.
---
*6:18pm – Early returns in rural IN are very big for Rs. That's not surprising, but these races will be decided on whether the total turnout in these rural races keeps up with any growth in IN cities (like Indianapolis and Gary).
---
*6:16pm – A small dash of cold water. Those early exit numbers may generally seem positive for Ds. BUT what matters in each of these races is how voters are split between districts. It's great if 100% of voters are upset with Trump in a New York precinct. BUT, that doesn't necessarily mean the Ds will win these close races in KY and IN and AZ.
Be prepared for a lot of extra tight contests, some losses, and frustration when everything doesn't seem to come up aces.
The very big picture is what matters most: (1) Taking  the House, (2) Not losing more than 1 or 2 in Senate seats , (3) Winning more Governor's offices.
This is all about a big step in the right direction, but there will be more to do next time no matter what.
---
*6:05pm – The first race we'll see is KY-6. BUT, don't place overarching emphasis on this race. Trump won this district by 16ish points. Romney won it as well. This is really a stretch district for Ds. If they are close here but losing, that's still a good sign.
---
*6:00pm – Please exhale deeply right now. You survived two years of a Trump President with total control of Congress. That may change forever, starting right now. Fingers and toes crossed.
---
*5:55pm – We've waited TWO YEARS. First polls close in 5 minutes!
*5:51pm – Huge, record breaking turnout in suburban Chicago districts. This would seem to bode well for D challengers in the two competitive House races in the Chicago Suburbs (Hultgren & Roskam).
---
*5:49pm – Gender gap will be huge this year. 78% of exit poll respondents say it is important to elect more women to elected positions. I'm not sure what to do with that. Obviously it would seem to good for Ds, but I dont' place a ton of stock in these types of questions for predictability purposes.
---
*5:46pm – In 2010 exit poll data showed Obama's favorability as -9%. That year the GOP flipped an astounding 63 seats.
This year, Trump's  early exit poll favorability is -11%
---
*5:43pm – Seems like high turnout is always good news for Ds. BUT, one area where turnout may help Rs in FL. That's one state that is a little odd. And early talk is that Rs are up. High turnout in panhandle is good for Rs. I think Ds might do well, but FL races will be extra tight, even if good news elsewhere.
---
*5:36pm – Reminder exit polls are still polls (not some official counting of preferences). But they are polls of actual voters, which eliminates all the uncertainty about who will or will not vote.
---
*5:32pm – Early exits on Party Favorability.
Republicans -11% ; Democrats +4%
---
*5:29pm – First rumors of KY-6 exit polls say that McGrath is within 1 point of Barr.
---
*5:26pm – Register in Nashville, TN says that turnout in big precincts is already surpassing 2016 Presidential turnout. That's very very big for midterm. And would be very postive for D candidate Bredesen who needs big numbers in TN urban centers.
---
*5:22pm – Exit polls. Top issues: Huge lead for Healthcare. Democrats like that. Rs would def counter with economy numbers. But, Rs haven't talked about economy much, which is one big reason why the Ds are expected to make gains even though the economy is relatively strong.
---
*5:17pm – If exit polls of 16% new voters are right, that a big one. Usually in single digits. New voters mean more voters, usually mean better for Ds.
---
*5:15pm – Remember that these exit polls are rolling. They can change as more information comes in. In past elections, extrapolations from exit polls have been very misleading. Just reading exit polls made early watchers believe that Hillary would win in 2016 and Kerry would win in 2004. Deep breaths.
---
*5:12pm – Exit polls suggest a slight surge in first time voters (from 2016). We don't know about their motivation, however. Could feasibly be "pro-Trump" voters, though if I was guessing, I'd say it was the opposite. Anti.
---
*5:11pm – Exit polling. About 15% say they made their minds up in the last week. 16% said they were first time voters.
---
*5:10pm – Turnout in one of Ohio counties with most votes, up up up:
---
*5:07pm – Preliminary exit polls. Trump down 10, 45-55%. Remember these are "polls" but of actual voters. This is positive for Ds. This hints that the turnout surge, if true, is not necessarily because of huge surge of Trump supporters as well.
---
*5:00pm – First results in. US Territory of Guam just elected its first female Governor
---
*4:59pm – More news from NV. Signs may point to a good night for Ds (this is a Senate seat that Ds must flip if they have any chance at taking the body)(H/T Dave M):
---
*4:55pm – In case you are keeping track, three officials are on the ballot with corruption issues:
NY House: Collins (R) was arrested a few months ago on insider trading charges. He initially dropped out of his reelection bid, realized it was too late to drop out, so is now back in. He is favored to win.
CA House: Hunter (R) was arrested for a slew of corruption charges (using his campaign funds like a piggy bank). He claims it is all fake news. He is favored to win.
NJ Senate: Menendez (D) was charged by federal officials for corruption but jury was deadlocked and did not convict. He is favored to win.
---
*4:50pm – One more note on that KY-6th race (Barr v McGrath). This will be the first one that we look at because polls close early, and here's specifically where we will be looking:
---
*4:45pm – A huge question mark each year is youth turnout. To me, it always seems like something that is hoped for but rarely, if ever, materializes. Has Trump woken up younger voters more than before? Some anecdotal accounts today hint at it, but we'll see:
---
*4:40pm – The KY-6th race mentioned below (polls closing at 6pm) gained national prominence when the D challenger, Amy McGrath, released her first campaign ad that went viral. You may have seen it. It's this one:
I'm really pulling for her. She's a top notch D candidate.
---
*4:35pm – Those first polls will close in an hour and a half. In case you didn't thoroughly read that hour by hour link I posted early (slackers), here's a reminder:
As the first polls close, we'll start to see results in two districts that could hold clues for how the rest of the night will unfold: the Kentucky 6th and Indiana 9th. The Kentucky 6th is rated as Toss-Up in the Classic version of our model. If Democratic challenger Amy McGrath is able to oust GOP Rep. Andy Barr, it will be an early sign of a Democratic wave.  On the other hand, our model rates the Indiana 9th as Likely Republican, so if Democrat Liz Watson somehow pulls off an upset against Republican Rep. Trey Hollingsworth, it may point to a very long night for Republicans. The 6 p.m. poll-closing hour will also yield early returns in the Indiana U.S. Senate race, a seat that Democrats must hold in order to have any hope of capturing the Senate.
---
*4:28pm – Fair point?
---
*4:24pm – VA-10 update. The most vote-heavy area in the Wexton-Comstock race is Fairfax County. Ds want as large a turnout as possible there:
---
*4:19pm – When we start hearing turnout numbers in individual states and projections for overall turnout, keep these previous midterms rates (nationwide) as a baseline:
2018: ???
2014: 36.7%
2010: 41.8%
2006: 41.3%
2002: 40.5%
---
*4:07pm – If you want to take a bathroom break, the time is now. Exit polls will come out around 5pm. We'll draw all kinds of assumptions about those for an hour, until 6pm. That's when the first polls will close. Then we'll finally being to draw out the real results.
---
*3:55pm – The first polls close (most of IN and parts of KY) in a little over two hours. There are many reports of surging voter turnout. That's something that we hear often, but it's pretty clear that voters were much more engaged this time around that in the last midterm:
---
*3:53pm – Here's a good reminder for what will happen tonight. A wave election in a Presidential year means that we know who will win the Presidency pretty early in the evening. But in a midterm, it means watching a lot of really close races (races that shouldn't be close but are):
---
*3:40pm – Virginia Senator (and current candidate) Tim Kaine is best described as America's Boring Dad. For example, after casting his vote today he went shopping:
---
*3:29pm – Ben Tribbett (one of the folks I rely on the most for Virginia analysis) is confident of D win in VA-02 based on the turnout he is seeing. This one of those 20 races listed below, and one that FiveThirtyEight had as a lean R. We shall see.
For Virginia folks, this is the Eastern Shore and then places like Virginia Beach, Norfolk, Hampton.
---
*3:17pm – With up to 115 House races under watch, its overwhelming to focus on the specifics. Here's one way to narrow it down. Dave Wasserman (from Cook Political Report) shared this chart that lists only those House races where one of the major forecast models disagree with each other.
So this list of 20 races are the true tossups of the tossups:

---
*3:06pm – If things really take a turn for the worst tonight, I'll likely slowly fade away from the computer. Two year ago, when the 2016 stomachache happened, here was the last post:

"OH just called from Trump. I suspect that FL and NC will be called soon. Once that happens, Trump will be the favorite to win it all. But it won't be officially over. Deep breaths all. I genuinely DO recommend muting your TV. Nothing they say will make you feel better. I'm going to take a break myself to re-group. Starting at 5:30am was a bad idea."
I never did get myself back to the computer. I may have fallen asleep in a pool of my own tears.
---
*3:00pm: As mentioned, the Governors races are in some ways more important than anything else. Two of the closest races (based on the last polls) are:
Kansas: Kelly (D) 50% chance – Kobach (R) 50% chance (per FiveThirtyEight)
Georgia: Abrams (D) 33% chance – Kemp (R): 68% chance (per FiveThirtyEight)
Consider how odd it is that Democrats could win Governor's seats in Kansas and Georgia. Reliably red places. After all, Trump won Kansas two years ago by 21%.
---
*2:49pm: Update from that Iowa race that I'm watching close, King (R) v. Scholten (D):
Steve King bars the Des Moines Register from his election night event: "We are not granting credentials to the Des Moines Register or any other leftist propaganda media outlet with no concern for reporting the truth."
The Des Moines Register is the largest paper in the state, and it frequently endorses Republicans.
---
*2:36pm: One fascinating thing this election is the likely unprecedented gender divide. Our politics have long been split along race, rural/urban, age. But never have we seen such a strong split between men and women. A big story has been how much women voters are trending toward the Democrats and how a larger percentage of men than ever before are aligning with the GOP.

When the exit polls are released, anything indicating a bigger female turnout when compared to 2016 or 2014 would be good news for Democrats (and vice versa).
---
*2:30pm – In a few hours we will start hearing about exit poll results. Since we've been waiting all day, they will be devoured and everyone will make assumptions about what it means (even though polls are still open and millions of voters have yet to cast).
In prep for that, here's some snippets from one of the better detailed explainers on exit polls:
Despite the occasional controversies, exit polls remain among the most sophisticated and reliable political surveys available. They will offer an unparalleled look at today's voters in a way that would be impossible without quality survey data. Having said that, they are still just random sample surveys, possessing the usual limitations […]

So if this poll is so sophisticated, why can't we rely on the leaked mid-day "numbers" that will soon spread like wildfire across the web? […]

1) It is still just a survey

2) The mid-day numbers do not reflect weighting by actual turnout

3) Voting patterns may be different early in the day

4) Doesn't account for early or absentee voting

5) They could be fictional
---
*2:14pm – Politics can bring out the worst in us; it is divisive by definition. But elections can also bring out the absolute best in us.
For example, a few minutes ago a pizza delivery man was at my doorstep dropping off food that I did not order.
Turns out, a special soul called it in from several states away in an extreme act of kindness. The world is a good place. (Thank you Kaylee; may karma allow all of your preferred candidates to win tonight).
---
*1:50pm – Here are the latest guesses on the Senate swing. Remember the Ds need to pick up 2 seats to take control:
FiveThirtyEight: R+1
Crystal Ball: R+1
RealClearPolitics: R+2
Decision Desk HQ: R+1
---
*1:45pm – As mentioned before, more prognosticators give the Ds anywhere from an 80-90% chance of taking the House. They need 23 seat flips to do it.
Winning the House is one thing, building a decent cushion of seats is another. The influence that Ds can have on controversial legislation depends on how many seats they win. Here are the latest guesses:
FiveThirtyEight: D+39
Crystal Ball: D+34
RealClearPolitics: D+27
Decision Desk HQ: D+38
---
*1:20pm – Early comments out of Northern VA is that turnout is high in VA-10. Wexton liking the numbers so far. (Though it seems like Ds have said this every year for a long time, so who knows 😉 I'm trying hard to maintain my happy pessimism. 
---
*1:13pm – More on turnout in CO. Senior vote is up too (similar to youth increase discussed earlier). This is a good reminder that you can often cherry-pick information to make yourself feel better.
In general, higher turnout is assumed to be better for the Ds. But we simply don't know if there's increased passion everywhere, including among waffling R voters.
---
*1:00pm – It'll be long night with West Coast races not coming in until the wee hours for us on the East Coast. However, we'll likely have a solid idea of House control relatively early. That's because Ds have the chance to gain a large amount of seats in just a few East Coast states (i.e. PA and NJ).
I've heard a lot of chatter about NJ potentially losing almost all of its R Congressman.  Basically the entire state is similar to the suburban districts where Rs are losing support. This registration data comparing 2016 to 2018 in each NJ district is telling.

---
*12:45pm – A quick Winchester, Virginia digression for those who, like me, live in this tiptop VA city. Three city council races are contested. All are currently held by Republicans.
1st ward (my own): Wiley v. Merrill
3rd ward: McInturff v. Herbstritt
4th ward: Taylor v. McKiernan
I took a look at the breakdown of votes from each ward in several of the last elections.
Ward 4 is clearly the strongest for the GOP (it even went for Gillespie last November in a blue sweep year). The Ds have never really won there, and with a strong candidate this year, I don't think that will change. I predict Taylor (R) wins that one.
Ward 1 is very close. Northam won it by nearly 8 points last November. But it has been a toss up in every other election. Bill Wiley is a strong incumbent, and even with a very spirited campaign from Teri Merrill, I think Wiley (R) is the favorite. Though an upset is not out of the question.
Ward 3 is another story. I think Kim Herbstritt has the best chance of the three races to flip a seat to the Ds. The party has been strong in the ward in previous races, with Northam winning handily in 2017 and Mayor David Smith (D) winning by nearly 19% in 2016. Incumbent Milt McInturuff has not faced a competitive race (even after 12 years). McInturff is the most outspoken conservative on the board and is polarizing. I think this seat could have been taken years ago. I'd bet on Herbstritt (D) now. I'll be rooting for her.    
---
*12:33pm – Some information on CO voters…
---
*12:29pm – Every year there are reports of voting problems, machine malfunctions, and similar issues. Most of the time it's small and isolated. Though in extra tight elections (and we will likely have some this year), these small things have a huge impact (i.e. Bush v. Gore in 2000).
The most talked about problem so far seem to be coming out of Georgia (where there might be several razor thin races): "Long Lings and Technical Problems in Georgia"
Some of the biggest problems Tuesday were in Georgia, a state with a hotly contested gubernatorial election. Voters reported waiting up to three hours to vote. […] Hannah Ackermann said officials at the polling site offered various explanations for the delay, including blaming workers who didn't show up and overloaded machines.
---
*12:24pm – Waiting, waiting, waiting for more information. As we sit here, the final tallies from FiveThirtyEight:
Chance that Ds win the House: 87.9%
Chance that Ds win the Senate: 19.1%
Flashback to 2016. FiveThirtyEight's final chance that Trump would win Presidency: 28.6% (this was much higher, and therefore more accurate, than most other models)
---
*12:18pm – Along the same lines, here's FiveThirtyEight's helpful little guide on what we will learn at different times once the polls start closing this evening. The races to watch early that will set the tone for the rest.
---
*12:16pm – Here is the poll closing  map. No "hard" data will be released until then (starting at 6pm EST in part of Kentucky and Indiana). A smattering of east coast states close at 7 or 7:30pm, most of the eastern half of country ends at 8pm, 9pm for middle of country, and then 10pm to 1am for the rest.
---
*11:58am – Before we cross the noon hour, one thing bears repeating. If the Ds win the House and the Rs keep the Senate, it is not a "mixed decision" or "tie." That is a win for the Ds, a real shift in power. In other years, the Senate might be in play, but it just happened that the Ds are defending 26 of the 35 seats. That's the most lopsided scenario for any nonpresidential party in 100 years.
A win in the House, gains in Governors, not losing more than 1 or 2 Senate seats. That's a huge victory for the Ds.
---
*11:51am – Here's one take of where the Ds will gain seats in the debate of suburbs vs. former union D areas…
---
*11:37am – A caveat for midterm elections: We will need to stay up later tonight than in a Presidential election to figure out "how the winds are blowing." In a Presidential election, trends lines early usually follow throughout the night. (i.e. if a candidate is doing well in one Midwest state, then they'll likely do the same relative to projections in all of them).
BUT, that's not as much the case in individual House races. A party could do well in certain races, but not others, with many more individual factors playing a role.
It will be less likely to say as soon as polls close, maybe around 7:30 or 8pm, exactly how things are going to look. We will slowly learn everything, of course, but it's more of a gradual process.
This is great news for those of us who like to prolong the drama and excitement of election day as much as possible. Though, it could be misery for those who just want to know the answers.
---
*11:22pm – The FiveThirtyEight generic ballot forecast is frozen. It ended at D +8.7. In the past, generic ballot polls have been decent indicators of swings in House seats overall. It's was often tossed around that the Ds need to be at least +5% or +6% to take the House. It's not a guarantee of anything, but obviously you'd rather be Ds than Rs with those numbers.
We've frozen our forecasts, the final model runs are whirring away now. And we've also frozen our generic ballot average. It wound up at D+8.7. That's not a good number for Republicans. The Democratic lead ticked up from about 8 percentage points to 9-ish on the last set of polls we entered before freezing everything.
---
*11:11am – In the Senate, two races that for whatever reason I'm most interested in:
Texas: Cruz (R) v. O'Rourke (D) – Obviously Beto is a charismatic figure. I think we are a better place when a large state like Texas has close, competitive races. Ted Cruz's shamelessness always struck me as depressing. A shocking loss for Cruz would feel like we've turned a page for the better.
Tennessee: Breseden (D) v. Blackburn (R) – Like in Texas, showing that a moderate D can win in a relatively red state would be welcome breath of fresh air.
Both of those races are likely to stick with the Rs. But, they're not entirely out of reach.
---
*11:02am – Encouraging:
---
*10:56am – The big picture is most important, but everyone has a few races that matter most to them for personal or symbolic reasons. For me:
House:
 VA-10: Wexton (D) v. Comstock (R). My district. We have a chance to flip a seat. Wexton is a moderate, former prosecutor, good fit for this area.
IA -4: King (R) vs. Scholten (D). It's a longshot for the Ds, but if anyone deserves to lose unexpectedly it's Steve King of Iowa. His racial views are simply unacceptable. Even the Republican Party  pulled financial support. In his closing message this week King attacked the Republican Committee for not giving him money and instead sending "money over to support a candidate in a primary in California who had a same-sex partner that they put all over glossy mailers." Apparently Steve King does not believe gay Republicans should exist. King also said yesterday that he hopes Justices Elena Kagan and Sotomayor will "elope in Cuba." Whatever the hell that means. Scholten only has about a 15% chance of winning, but it would be heartwarming to see King out the door.
---
*10:33am – An open question that will be discussed after tonight's results:
Did Ds make more gains in Romney-Clinton districts, Obama-Trump dsitricts, or both?
A bit more attention has been paid to "Romney-Clinton" districts, usually in suburbs that typically vote for moderate Rs but turned strongly against Trump.
However, some think that the Ds actually might do even better in the areas that have old-fashioned D leanings (union based), but went for Trump. They argue that more than anything there will be a reversion to the mean, where Rs don't necessarily do as well this election in the Midwest as they did in 2016. They may bear out with wins in PA, OH, WI, MN.
---
*10:25am – Voting lines seem to be long in many places, especially for a midterm.
Here's one from Acworth Georgia. Remember there is a marquee Governor's race here, as well as a toss-up House race. (H/T Melissa Altmix-Grotts )
---
*10:15am – Right now all we have are polls and early voting stats. Early voting remains a wobbly thing, because experts are unsure how to analyze it. We don't have great data from older elections about how much we can learn from early voting party ID stuff.
But one area where there is agreement is that one guy is the best, most reliable, at trying to get something useful out of early voting. His name is Jon Ralston, and he does Nevada politics. He's the go to guy on the extra tight Senate race between incumbent Heller (R) and challenger Rosen (D).
You can read his detailed analysis, but the short version: Rosen likely has around a 20,000 vote lead heading into election day, and it's going to be very very difficult for Heller to catch up. 
---
*9:59am – We won't really get any more polls (obviously). But we may get more gossip about internal feelings from each race. Most campaigns with a reasonable amount of money run internal polls all the time. They don't release those figures publicly unless its for some strategic purpose.
That's why we'll likely get more stuff like this (from a few days ago re: TN Senate race where Rs should win but haven't been able to put it away yet):
---
*9:52am – Election Day should be a national holiday (or more options should be available for early voting). But at least in some places you're required to get time off from work to do your duty:
---
*9:48am – This may cause panic, but party affiliation in early votes can be very misleading.
---
*9:42am –
The Ds winning the House will have the biggest impact on what policies are/are not passed at the federal level in the next two years.
BUT, the Ds winning more Governor's races will have the biggest impact on Trump's reelection in 2020. It is an advantage to have your party control the Governor's mansion in swing states in presidential years (so watch those races in Ohio, Florida, Wisconsin,, Iowa and others).
---
*9:33am – Will weather hurt D chances in extra tight areas?
---
*9:30am – Every election is a reminder that things change. We have an idea of certain states as being red or blue and parts of state as being conservative or liberal. But, everything is in flux.
I always find these shifts  interesting. For example, in Ohio, this cycle may highlight the fading of Cleveland compared to Columbus?
(There is an extra tight Governor's race in Ohio, Cordry (D) vs. DeWine (R), that will have implications for the 2020 Presidential race.)
---
*9:21am – If you are an old man (like me), and still have a soft spot for paper and pens, there are a few "cheat sheets" that you can print and mark up as you follow along tonight.
The best one, I think, is HERE (from Daniel Nichanian).  It's organized clearly, yet goes very deep, including some state and local races that you may not have heard of, with brief snippets of why those races are interesting. It's worth browsing.
.pdf version: Elections-tracker-Nov5
---
*9:13am – Never forget…
---
*8:57am – More out of Florida:
---
8:48am – Speaking of same-day registration, here's an interesting map (based on a new report) that ranks all 50 states on the hurdles put into place for voters.
Most Convenient – (1) Oregon, (2) Colorado, (3) California
Most Restrictive – (50) Mississippi, (49) Virginia, (48) Tennessee
---

*8:45am – Annual Reminder: Even if you (or a friend/family member) haven't registered, you can still vote (and register on site) if you live in  one of these 11 places: Colorado, Connecticut, DC, Idaho, Illinois, Iowa, Maine, Minnesota, Montana, New Hampshire, Wisconsin, or Wyoming.  [BTW, more states should allow this.]
---
*8:37am – Reminder for Virginia voters: you must bring an ID to vote. Many different IDs work AND you can still use them a year after they are expired.
Curious about your polling place? Look HERE.
---
*8:27am – Sad but mostly true…
---
*8:25am – The five biggest seat-by-seat forecasters/models are probably: FiveThirtyEight, Inside Elections, Real Clear Politics, Cook, and Crystal Ball. Here is a very simple spreadsheet that aggregates them all so that you can see where they may disagree (though they're relatively close in most cases).
---
*8:16am – Another reminder that our mind is sometimes screwy with election odds:
Either way, there's the potential for misunderstanding. People can mentally "round up" high probabilities to certainties. An 86 percent chance might seem like a sure thing, but it isn't — would you board a plane that had a 14 percent chance of crashing?
---
*7:59am – If you are riding on the train or bus or avoiding your first few hours of work, here's a good article to skim to be refresh on how the night can tip either way with so many close races…
On the day before the midterm elections, two vastly different outcomes remain easy to imagine. There could be a Democratic blowout that decisively ends Republicans' control of the House and even endangers their Senate majority. Or there could be a district-by-district battle for House control that lasts late on election night and perhaps for weeks after.

The first would be interpreted as a repudiation of Donald J. Trump, the second as another example of his political resilience. But the difference turns on just a few percentage points across dozens of House districts that remain exceptionally close, according to New York Times Upshot/Siena College surveys conducted over the last few weeks.
---
*7:55am – Annual reminder: Selfie danger. Here is a state-by-state list explaining whether it is legal or illegal to take photos in the voting booth or polling place. It's probably best to just take a picture with your voted sticker afterward like the rest of us humblebragging about being so civically minded.
Virginia = LEGAL 
Illinois = ILLEGAL
---
*7:48am – How does your polling place look? Let us (me) know! Here's early voting from Northern IL a few days ago (H/T/ Kaylee Macedo)
---
*7:38am – We will hear a lot throughout the day about how well a certain party needs to perform in election day voting to win. Based on X early/absentee voting, we think candidate Y needs to win Z% of today's vote.
Just a heads up that this is based on registration figures on those early voters. We don't actually know who those votes are for. Instead, we only know that a certain percentage are registered R, D, and unregistered. However, not everyone who is registered with a party will vote for every candidate from that party in this election. In fact, in close races, the difference can be whether there are crossover votes (i.e. a frustrated R who decides to vote for a D). Also, the unaffiliated's tend to break more toward one candidate than another.
In short: If you see a stat flash up about how one party have a sizable lead in early voting, don't assume that means the worst (or best).
---
*7:23am – 
---
*7:08am – Early prognostication from FL (tight Senate and Governor's races)…
---
*7:05am – Today is voting day. But about 35-40 million votes have already been cast (early and absentee). That is out of a projected total midterm vote of between 90-110 million. In other words, anywhere from 30-40% of voting is finished.
How quickly we learn results tonight in some ways hinges on how quickly we learn the tallies of those early votes. Every jurisdiction has a different speed.
---
*6:49am – Voted. Special thanks for Bekka for making the mile walk with me to our polling place. She was hit by a car only a few months ago, was told "you shouldn't be alive," had a follow up surgery less than a week ago, and still made it on foot over rough brick sidewalks to bring home the sanity. No excuses.
Last reminder to not only vote but send a gentle nudge to anyone you know who may not be as obsessed as you are with this race. Science has shown (really), that a reminder from a family member or friend is the single biggest way to increase turnout.
---
*6:41am – I hate desk clutter, but today is the one of the very few when having three screens is acceptable. Will it help me discover breaking news faster? Not really. Will I be able to absorb more information at once? No. Am I a  better American because I stare at three screens about the election for 15 straight hours? Certainly not.
But it does help maximize the stress, anxiety, fear, and feeling of overwhelm that this day brings (along with the small dashes of exhilaration). So, there's that.
---
*6:00am – Okay campers. Rise and shine. And don't forget your booties, 'cause it's cold out there today!
Here we go again. Another first Tuesday in November. Another election. You've heard it is "The Most Important Election Of Your Lifetime."
Vote. Vote. Vote. Vote. Vote. Ask your friends if they've voted. Be that annoying person for one day. Please. Because, THIS IS THE MOST IMPORTANT ELECTION OF YOUR LIFETIME.
We don't get to repeat this day again. No Do-Overs.
See you in a bit.